The Primary School Leaving Examination (PSLE) is a well-known yearly event in Singapore. Right around the exam period, you will hear about it in the news along with the latest challenging maths question found in the examination.
The PSLE is the first significant examination that students sit for at the end of their first six years in school. The results of this exam determine the stream that a student would end up in their Secondary school, so it's not unusual for parents to be worried about preparing for it. Parents often ask us how and when they should start supporting their children to pass their PSLE, and we are here to provide answers to these commonly asked questions.
When should your child start preparing for PSLE?
The answer to this is to start early! While the curriculum may still be at the introductory stage in Primary One and Two, Primary Three is where the laying of foundation begins, and Primary Four is where the work truly begins.
It is crucial to start a strong PSLE foundation and make learning fun for your kids once they are in Primary Three. After all, the topics for science and maths at the Primary Six level are built on the foundation formed in Primary Three. At Primary Four, their performance should be at a comfortable level and ready for the streaming examinations. This gives them the confidence to proceed to more challenging topics at upper primary levels. Students with a good grasp of the topics at this level will go a long way.
The school would recommend a subject combination based on their results in Primary Four. Then, subject-based training takes place in Primary Five through Primary Six, following which students will finally sit for the PSLE examinations based on the subject combination they selected in Primary Four.
Therefore, to ensure children are well prepared for the PSLE, parents are advised to encourage them to build their understanding early. The earlier they start, the more likely they will understand every topic before sitting for their final examinations.
What are the Perks of Starting Early?
Starting early leads to less pressure on students. With ample time to study and revise, students are able to review notes, teachers' feedback, and identify the areas to focus on. By creating a study plan and starting the revision early, students retain the information they have learned and also improve their overall academic performance and mental health.
Plus by starting early, students also avoid the last minute struggling with the subject. They feel more confident in the topics and gain a greater appreciation for the subject. By preparing early for PSLE, students can test what studying and revision methods work best for them. This enables them to prepare adequately because they can test and select the most effective method to acquire and retain knowledge.
Early preparation also allows students to test themselves effectively using sample or past questions. This is a good way to gauge their understanding of topics and measure their level of preparation. Consequently, they are able to identify weak areas and focus on such topics before their examinations.
When students dedicate time to understanding a subject, they engage in deep learning and build information and concepts for future use. Preparing early means they can try to articulate the concepts in their own words and even teach it to others to help them understand the subject better.
Hence, it is essential to have a well-planned strategy to make the study process easier and more efficient. Starting early, understanding rather than memorising, not overloading are a couple of key techniques to help students improve their learning and prepare better for examinations.
Remember, there is always time to start implementing these techniques, so start today and see the difference it can make in the academic journey!
How can parents help their kids prepare for their PSLE early?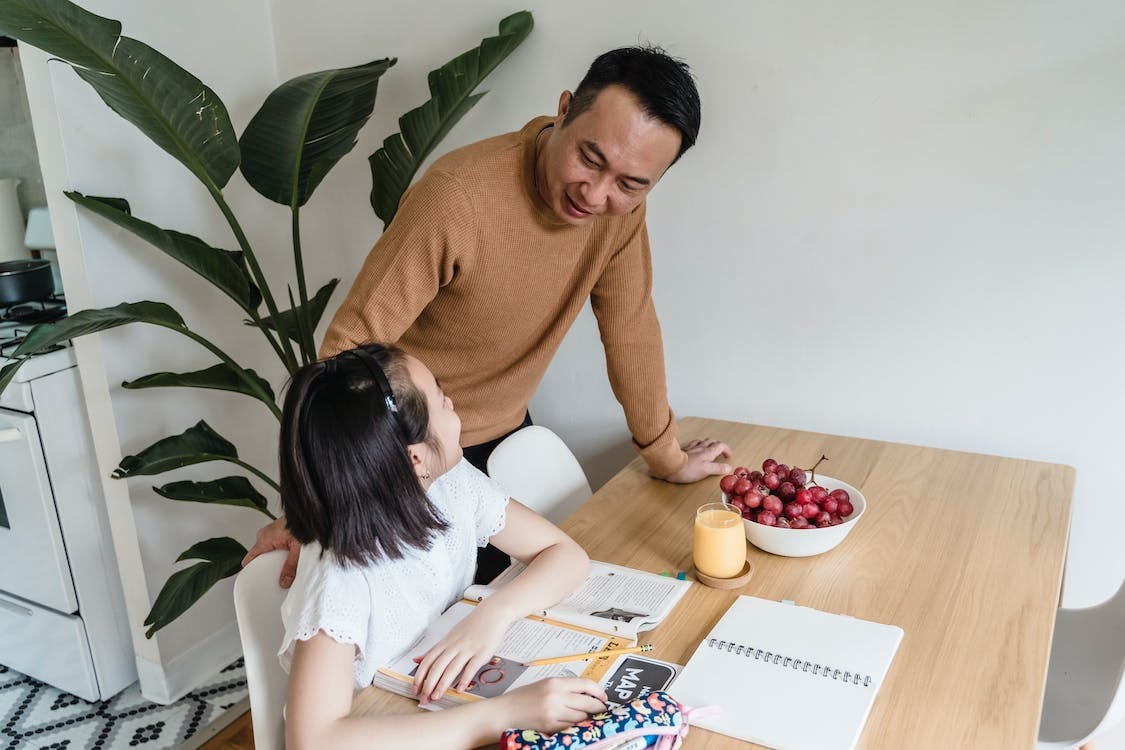 As parents, your role is important to your child's success in the PSLE. Parents play a supportive role by reducing unnecessary stress and boosting their kids' confidence and psychological readiness. Providing a conducive environment for kids to study, working with your child to create a consistent study routine, and ensuring they get enough study breaks and sleep are part of this role that parents should play.
Another way to be a source of support is to help with targeted practice. Focus on resources and topics that matter. Collaborate with teachers to discover kids' areas of weakness and then help them improve at home. Also, encouraging kids to revise early will refresh their memory and enable them to retain the knowledge they've acquired over time.
Apart from guiding them for their home practice, parents should also soothe their fear, nerves, and anxiety about the upcoming examinations. Provide words of encouragement to boost their confidence and train them on how to control their emotions.
The last thing you want to do as parents is to cause unnecessary stress to your child. Don't overwhelm your children with materials and subject them to lengthy study hours without breaks. While some parents do have the best intentions in doing this, this approach causes more harm than good for your kids. It overwhelms them, increasing the difficulty in understanding and retaining concepts.
Let's Review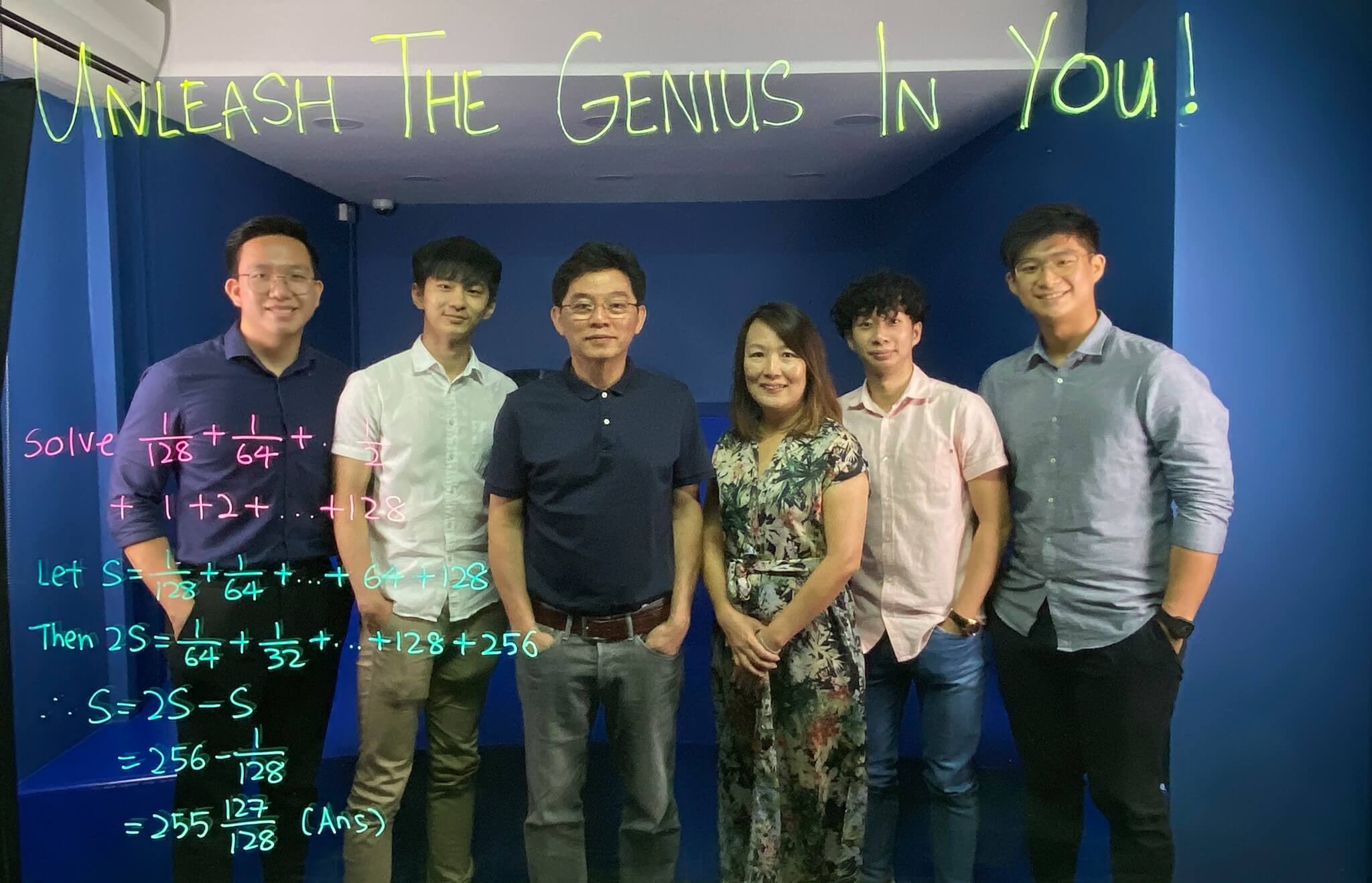 The PSLE is a crucial phase every student in Singapore must go through in their academic pursuit. It is an effort shared by both parents and students to ensure success. Early preparation is important to build a foundation in time for examinations in Primary Four where they get streamed into different levels for the PSLE. Parents can be a source of support by helping their child to create a study plan and working with their teachers to come up with targeted practice on weaker topics. As students, starting early helps to improve mental wellbeing and confidence in the topic. For these reasons, parents can encourage their kids to start their preparations early for success during the examinations.
PSLE Preparation Course with TCA - Join us at TCA PSLE Critical Thinking Maths Programme
Terry Chew Academy (TCA) provides a unique platform to help students identify weaknesses and strengths for them to be confident to ace their exams.
Here at TCA, we offer:
Small class sizes
Developing Critical Thinking in Mathematical Problem-Solving which is an important part of MOE's 21st Century Core Competencies; this trains the students to face increasingly tricky and complex cross-topic problems, as well as new problems found in examinations.
Simple yet powerful tools to help students solve problem sums with greater speed and accuracy.
Problem-solving strategies and tools that simplify complicated problems and make them less prone to careless mistakes.
Exam Simulations and Peak Performance Trainings to help them be less nervous as well as to perform well during the stressful exam situation.
At Terry Chew Academy, we offer programs from Primary 4 through Secondary 4. Our lessons are updated with the latest school Maths syllabus to ensure ample practice and reinforcement of concepts. TCA mathematics tutors are knowledgeable about the latest school Maths syllabus to help your child and boost their confidence in mathematics. Looking for help in your child's school mathematics? Come meet the team at Terry Chew Academy to find out how we can help.