Why Mums Say We Offer
The Best Preschool Maths Enrichment in Singapore
Why Early Math is Just as Important as Early Reading
Research suggests early math skills are a better predictor of academic success than early reading skills — but preschools aren't teaching them; as Hank Pellissier states in early 2015.
Studies have consistently shown that early math exposure is important for later success in math. Yet, math is nearly absent, or may not necessarily get the priority in preschools and pre-kindergarten classes. What's more, those spare moments of math may be often taught incorrectly. Learning to recite numbers from one to ten doesn't get kids very far, because kids are often memorizing in this case which does little to lay the foundation for future logical and critical thinking skills.
A lack of emphasis on mathematics is also short-changing children. Professor Deborah Stipek says that just as singing the letters L-M-N-O-P in the alphabet song does not teach phonemic awareness all that well, learning to count by rote does not teach children number sense, but only the number words and order.
The more math-oriented activities kids do before primary school years, the better they will understand math in school. Preschool maths skills foretell higher aptitude in high school math and thus higher rates of college enrolment. Mathematical precocity early in life may lead to later creative contributions and leadership in critical occupational roles.
Why Worry about Math Now?
Preschool maths skills add advantage to later higher math skills and promote mathematical efficiency in solving problems. Preschool marks an important time in a child's development. What a child learns during this period can be the difference between integrating smoothly or falling back in the grade school setting.
Foundational math knowledge - including the ability to respond expressively to the concepts of scale, volume, and numeric associations - is one of the most important skill sets a child needs to master by the time they enter grade school.
However, there is a lack of emphasis on mathematics instructions as part of the major emphasis of early childhood education. It is now recognised that effective math instruction in these early years can be key to later success in developing number sense and subsequent achievement in math. That math instruction, however, must be carefully and thoughtfully aligned with age-appropriate, and taught by the teachers' deep content knowledge and pedagogical proficiency. This is because delving into abstract concepts that young children are not developmentally ready to absorb can lead to confusion. Fortunately, Terry Chew Academy teachers are already tuned into the concrete, hands-on teaching methods that work best with this age group, and they can also benefit greatly from professionally learning support and resources that target and refine their math instruction.
It is not wise to wait and see whether our kids will "catch up" in later grades. Research has shown that students are especially weak in completing more complex mathematical problems and translating skills learnt in math to real-world problems.
Discover How TCA Math Tutors Can Help Your Child
A Word by Mr Terry Chew
Russian mathematicians have suggested that Mathematics is the gymnastics of the brain. Likewise, in China, Mathematics Olympiad is ferociously practised by the large student population, all for a coveted place in one of the elite high schools.
Children who exhibit certain traits and a penchant for numbers at the age of 5 or 6 years old, or even earlier, have great potential to be the Mathematical Olympians among their peers – provided they are groomed via a systematic, rigorous and structured training.
Understanding geometrical shapes including circles, squares, triangles, and rectangles helps them build a skill called visual literacy. Kids who learned shapes and spatial skills also showed pronounced benefits in math and writing readiness and even increased their IQ scores.
Our objective is to expose children to a wide variety of mathematical concepts. To make this happen, we will provide high-quality preschool maths education at an early age.
Why Parents Say We Offer The Best Preschool Math Enrichment in Singapore
Preschool maths skills have the greatest predictor of your child's future academic success, followed by reading and then attention skills – hence, there should be a greater emphasis on children's mathematical skills than there is today. Find this emphasis with us at Terry Chew Academy.
TCA Preschool Maths Olympiad (MO) Program provides an essential foundation for success in mathematics taught in school. Math is a priority in early childhood development in view of the STEM-based approach being embraced by schools. Our programme offers higher math thinking order; and goes beyond by building fundamentals and concept mastery to nurture a love for math.
We develop and enhance critical thinking at a young age by engaging preschool students to develop mathematical concepts through their natural inquisitiveness. We know that young children work very hard when they are playing, which makes it the perfect learning environment. Lessons are made interesting and fun with the introduction of mathematical stories and theories presided by Mr Terry Chew – this also allows the content to be comprehensive to the young, so that they can be inspired early in life.
Findings also show that young children can master sophisticated math-related content, and they should be encouraged to do so. A frequently cited 2007 study, "School Readiness and Later Achievement", analyzed several large national amid international data sets that tracked children's academic achievement. Led by University of California, Irvine Professor Greg J Duncan, the researchers found that early-math skills, followed by reading skills and then attention skills, were powerful predictors of later learning.
Regardless of age, preschoolers will benefit from a structured Preschool Maths Olympiad programme. With education continuously incorporating science, technology, engineering, and math, preschoolers can get a "leg-up" in their math skills before their primary school enrolment years.
The RA*CE Framework
Mr Terry Chew's strong and proven teaching methodology has helped many students to achieve A*/A1 in O Level Maths, so will be your child.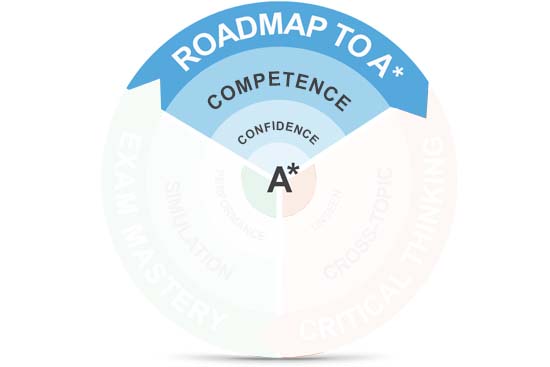 01.
Roadmap to A*/AL1
TCA's roadmap features a structured plan to build competence and confidence in your child. First, our math tutors identify the student's conceptual gaps and weaknesses. Then, a personalised roadmap is created to help your child to plug the gaps by clarifying concepts. Student progress is recorded each lesson to ensure they are on track to achieving the results they want.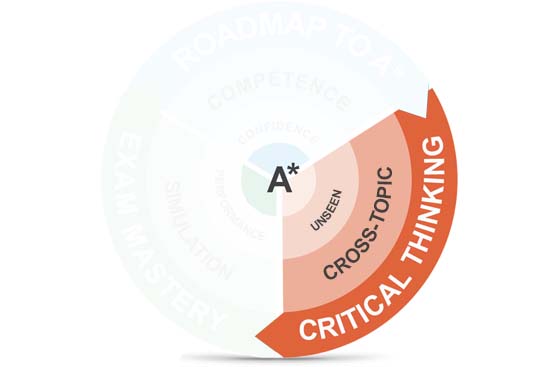 02.
Critical Thinking
Our math tutors are specially trained to help students develop Critical Thinking in Mathematical Problem-Solving. A research-backed training process is used, which is pertinent to MOE's 21st Century Core Competencies - with its focus on making connections and thinking outside the box. Students are trained to face increasingly tricky and complex cross-topic and unseen problems that have been appearing since 2014.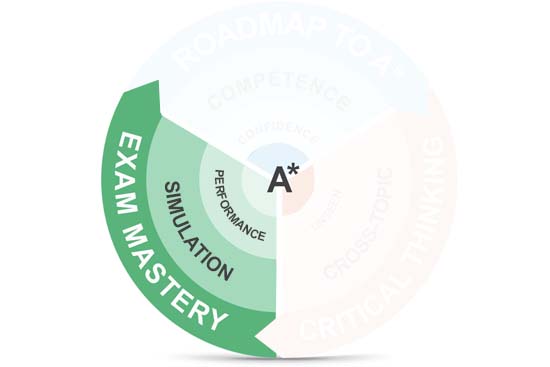 03.
Exam Mastery
TCA has developed simple but powerful tools to help students solve problem sums faster and more accurately. Our students are equipped with 28 problem-solving strategies and tools throughout their training. This will not only enable them to simplify complicated problems but also make them less prone to careless mistakes. To ensure that students are fully prepared for the exam, we conduct Exam Simulation and Peak Performance Training to help them be less nervous as well as to perform well during stressful exam situations.